The characters on this page are all original creations. Many of them have their own personalities and stories created by me.

Hideki

Hideki belongs in a medieval fantasy world. He used to be one of the King's guards, but after several incidents he was branded an outcast and wanted for treason. The scars and tattoos on his face were created by a powerful wizard during a duel. The tattoos change shape and move. The top image was drawn in Photoshop. The bottom two sketches were done in pencil.


Koji Rekaku


Koji was the first character I've ever created. He belongs to a story I am writing called Anenome. Half elf, half human, Koji is a senior in high school. There is a fantasy world parallel to the real world that fantastical beings like Koji can cross between. Drawn in pen and colored in Copic marker.


Celagos Oyama


Celagos is from medieval times. He is a bard who plays vielle, an ancient instrument and ancestor of the modern day violin. Drawn in pen and colored with Copic marker.





---

Tybalt Seven


Tybalt is an undercover secret agent. He helped revive an old spy company after it fell apart from its glory days during the seventies. These spies hunt down supernatural beings and protect the human race. Drawn in pen and colored in Copic marker.


Graphix

Graphix was originally created as a personal character for the Xbox game Jet Set Radio. She was designed to fit into the game as a part of the character group. Drawn with pen and colored with Copic marker.


Mr. Blue Grass


Mr Blue. Grass is a visual embodiment of what I think blue grass music would look like as a person. This was a quick sketch done in Photoshop.
Powered by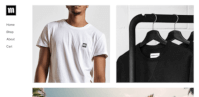 Create your own unique website with customizable templates.